Doing Business With SHRA
---
IMPORTANT NOTICE
Starting on or about December 15, 2022, all SHRA Procurement activity (Invitation for Bids,
Request for Proposals, etc.) will be on OpenGov.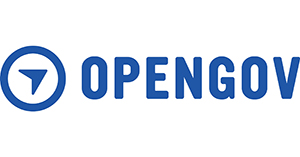 ---
Frequently Asked Questions
How do I become a qualified vendor with SHRA?
Log into OpenGov  and create an account.  If applicable, applicants must be licensed by the state to perform the type of work specified in the Vendor's profile. Applicants who register in OpenGov and subscribe to SHRA's vendor portal will be notified of bidding opportunities as they arise.
After I obtain a contract with SHRA, can I get help finding subcontractors?
 A listing of subcontractors is required with bid submission. Contact SHRA procurement staff who can assist with finding potential subcontractors during the solicitation process.
What are other ways I can find out about bidding opportunities with SHRA? 
There are several ways to obtain information about construction or maintenance services bidding opportunities other than the website. Notices are also published in the Sacramento Builder's Exchange and public notices are sometimes placed in area newspapers. In addition, registration in the OpenGov system for SHRA is essential. See instructions above.
---
Frequently Used Forms
---
For more information about Doing Business with SHRA, contact us at:
SHRA Procurement Services Division
801 12th Street – 2nd Floor
Sacramento, CA  95814
ps@shra.org
(916) 440-1378 – Voice
(916) 442-6736 – Fax
As a public agency, the Sacramento Housing and Redevelopment Agency (SHRA) utilizes a wide range of goods and services from all types of businesses and is required to use a competitive process to procure supplies, construction services, maintenance services, and professional services. These activities are managed by SHRAs Procurement Services Division. SHRA also maintains a list of qualified vendors who can register to receive bid opportunity notifications. Refer to the instructions below regarding "how to become a qualified vendor with SHRA" for more information. Currently, the public is invited to do business with SHRA through the construction/bidding, and Request for Proposals/Qualifications (RFP/RFQ) opportunities outlined below.
SHRA's Construction Services Department regularly bids the ongoing modernization of its Public Housing stock in conformance with HUD guidelines and local building codes. Construction projects also include those financed by various other funding sources administered by SHRA. The Construction Services Department coordinates the preparation of the construction documents, prepares them for bidding through SHRA's Procurement Services department, and provides construction management until project completion.
---
No Place Like Home Request to Partner
The County of Sacramento in coordination with SHRA is requesting applications from developers of permanent supportive rental housing for partnership in the State Department of Housing and Community Development's (HCD) third competitive funding round of No Place Like Home.  Application information can be found in the Request to Partner notification.
No Place Like Home Request to Partner
---
Construction and Bidding Opportunities 
See below for the most current construction and bidding opportunities and also provides information on the bids awarded. To view a list of potential bidders for possible sub-contracting opportunities, visit OpenGov's web-site at this link, click on the project.
---
INVITATION TO CONTRACTORS AND SECTION 3 BUSINESSES
The Sacramento Housing and Redevelopment Agency (SHRA) has elected to become subject to the California Uniform Public Construction Cost Accounting Act (UPCCAA). This election allows SHRA to informally bid smaller public and maintenance projects. Bid information regarding these projects will be sent to the following trade journal/organizations at least ten days prior to the due dates for submission of bids:
1)   Construction Bidboard (Ebidboard) – www.ebidboard.com 
2)   Dodge Data & Analytics – www.construction.com
3)   Shasta Builders Exchange – www.shastabe.com
4)   Marin Builders Association – www.marinba.org
5)   Sacramento Regional Builders' Exchange – www.srbx.org
6)   Placer County Contractors Association & Builders Exchange – www.pccamembers.com
7)   Nevada County Contractors' Association – www.nccabuildingpros.com
8)   El Dorado Builders' Exchange – www.pccamembers.com
9)   Bay Area Builders Exchange – www.bayareabx.com
10) Builders' Exchange of Stockton – www.besonline.com
In addition to the above resources, if you would like to have your firm added to the SHRA mailing list to receive Notices to Contractors for informally bid projects, please complete a Vendor's Application  and submit the application to Procurement Services by e-mail at ps@shra.org or by mailing to:
Contractors List
Sacramento Housing and Redevelopment Agency
Procurement Services
801 12th Street
Sacramento, CA 95814
Vendor Applications can be submitted at any time and names will be added to the notification list as they are received.
The Agency is always looking to add Section 3 businesses to our mailing list. For more information, please contact us at Section3@shra.org .
---
Qualified List for Roofing Services - Additional Contractors
Request for Qualifications – Additional Contractors 
Qualified Vendor List for Roofing Services
 RFQ #2329-MAas
The Sacramento Housing and Redevelopment Agency (Agency), on behalf of the Housing Authority of the City of Sacramento and the Housing Authority of the County of Sacramento, and its constituent entities, is issuing a Request for Qualifications (RFQ) for Roofing contractors licensed by the State of California Contractors State License Board (CSLB) interested in providing Roofing Services. The Agency intends to establish a list of up to five (5) qualified contractors to provide Roofing Services. Possible subcontracting trades are Building Moving/Demolition Contractor (C-21), and Sheet Metal Contractor (C-43).
Interested licensed, Roofing (C-39), contractors must attend at least One of the Pre-Proposal conferences.
The First Pre-Proposal Conference to be held: August 9, 2023, at 9:00 am, Via Zoom: Register in advance for this meeting:
https://shra-org.zoom.us/meeting/register/tZMud-iprTwiHNXum3uKidlm7wlQnrIuWD_L
After registering, you will receive a confirmation email containing information about joining the meeting.
The Second Pre-Proposal Conference to be held: August  17, 2023, at 10:00 am,  SHRA Commission Room – 2nd Floor, 801 12th Street, Sacramento, CA 95814 Sign in Sheet
All contractors are required to attend at least ONE of the Pre-Proposal Conferences.
An RFQ package, and other contract documents relating to the project may be obtained through OpenGov.  You can access the project link on OpenGov at: https://procurement.opengov.com/portal/shra/projects/53755or through our website at:  https://www.shra.org/doing-business-with-shra/ click on the link for this project – Qualified List for Roofing Services.
All submittals must be received no later than 4:00 p.m. on September 11, 2023 through OpenGov.  Paper submissions are not accepted.
For information on other projects, visit our web-site at www.shra.org.
---
Requests for Proposals (RFP) or Requests for Qualifications (RFQ) Opportunities
SHRA provides opportunities for developers, professional service providers, maintenance service contractors, and supply and general service providers the opportunity  to respond to Requests for Proposals (RFP) or Requests for Qualifications (RFQ).  An RFP is used when both qualifications and price are part of the selection process.  A RFQ is used when qualifications are the sole consideration for selection.  See below for a list of  current solicitations.
---
SHRA Vendor Registration/Bid Opportunities Portal
IMPORTANT NOTICE
Starting on or about December 15, 2022, all SHRA procurement activity (Invitation for Bids, Request for Proposals, etc.) will be on OpenGov.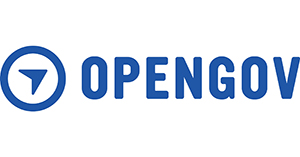 The Sacramento Housing and Redevelopment Agency has partnered with OpenGov and is excited to announce our transition to this fully automated, web-based electronic bidding and vendor management system. Below are the bids and proposals currently being solicited and the corresponding closing dates for each.
Our new e-Procurement Portal will allow interested parties to do the following:
Register to bid and receive notifications of future opportunities in the
e-Procurement Portal by selecting Subscribe to create an account.
Follow updates to existing solicitations by finding the solicitation and clicking the Follow button. This will allow all interested parties to receive amendments and addenda automatically.
Submit questions and receive answers for open solicitations.
Guide vendors through the process of responding electronically to RFPs, bids, etc. to ensure submissions have been accurately completed.
Ultimately, be your one location for all bid opportunities issued by the Sacramento Housing and Redevelopment Agency.
To get started, click here to sign up. You'll receive an email to activate your account. For more information about how to register, please see our help file here.
THERE IS NO COST FOR VENDORS TO REGISTER WITH OpenGov.
Labor Compliance/eComply Solutions
SHRA is proud to announce a partnership with eComply Solutions for labor compliance submittals.  eComply Solutions is a web-based certified payroll report and labor compliance system.
All  SHRA contractors and subcontractors will be required to use this system.  Please take a minute to get your company registered on eComply.
This FREE access will only take a few minutes to complete.  Go HERE to register your company and access the system.