SHRA's leadership staff includes the Executive Director's Cabinet which is comprised of Deputy Executive Director of Administration, Deputy Executive Director of Development, Chief Financial Officer, Director of Housing, Director of Housing Choice Vouchers, Director of Homeless Innovation, Assistant Director of Development Finance, General Counsel, and Public Information Officer.
In addition to the members of the Executive Director's Cabinet, SHRA's leadership staff is comprised of Managers with expertise in community redevelopment, strategic planning and development, affordable housing finance, public housing asset management, housing development and public infrastructure construction, community revitalization, media relations, branding, and marketing.
---
La Shelle Dozier, Executive Director
La Shelle Dozier is Executive Director of the Sacramento Housing and Redevelopment Agency, serving in this capacity since 2009 after holding the interim position during the previous year.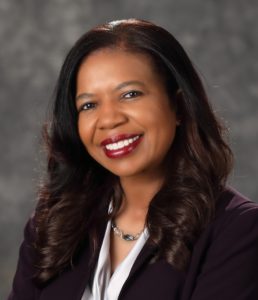 As Executive Director, Ms. Dozier oversees community development and revitalization strategies in the City and County of Sacramento, as well as the provision of housing for low income residents using a wide variety of programs and financing mechanisms. She is responsible for the Agency's function as the Housing Authority for the City and County of Sacramento which administers federally funded rent assistance programs to provide safe, decent housing that serves more than 14,000 low income families. Ms. Dozier is responsible for administering the Agency's $211.9 million budget for 2020 with a workforce of 246 employees.
Ms. Dozier leads SHRA as the largest public funder and provider of affordable housing in Sacramento, committing $333 million in  loan assistance and mortgage revenue bond issuance in 2020 to help build or improve multifamily communities for low income residents, to help families purchase an affordable home, and to rehabilitate or build affordable single/multifamily housing. The Agency manages a $325 million affordable housing portfolio and over the past 20 years has assisted in the production of more than 22,800 units of affordable housing through the application of various financing tools.
Ms. Dozier previously served as the Director of the Sacramento Housing Authority. She was responsible for leadership oversight of the Housing Choice Voucher Program (HCV/formerly Section 8), and the conventional public housing program. These programs provide rent assistance for more than 50,000 low income people, including elderly and disabled residents in the City and County of Sacramento. She was also responsible for monitoring and addressing the continued changes in major national policy that housing authorities across the country are facing, including significant reductions in structural and operational funds.
Ms. Dozier is Executive Board Member of the Statewide CAHA Board. She is also a Board Member of the Northern California Association of Housing Authorities (Northern CAHA), Council of Large Public Housing Authorities (CLPHA), Sacramento Employment & Training Agency Community Advisory Board (SETA CAB), Downtown Sacramento Partnership (DSP), and the San Francisco Federal Reserve Bank Community Action Council. Ms. Dozier is a recipient of the Women of Excellence award from the National Coalition of 100 Black Women. She has also been featured twice in Comstock's magazine, in 2019 for her efforts to increase affordable housing, and in 2016 for the magazine's Women in Leadership in the Capitol Region.
Under Ms. Dozier's leadership, SHRA is a two-time recipient of the Sacramento Workplace Excellence Leader Award from the Sacramento Area Human Resources Association.
"It's extremely rewarding to see the direct impact and value of our work. I'm reminded of an elderly woman who was homeless and practically lived on a bench outside the library where I passed by several times a week. We reached out to her and were able to get her into a comfortable apartment with rent that she could afford and resources that could help her on the path to stability."
---
James Shields, Deputy Executive Director - Administration
James Shields joined SHRA in 2002 and serves as Deputy Executive Director.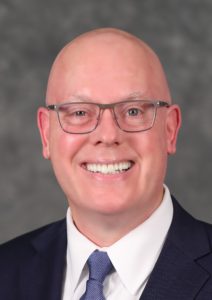 His areas of responsibility include executive leadership as well as direct oversight of all agency management support functions for approximately 230 employees. He manages staff responsible for Human Resources, Information and Management Technology Services, Real Estate, Construction Services, Procurement, and Agency Clerk functions. He previously held the position of Director of Human Resources.
Mr. Shields is President of California Housing Authority Workers Compensation Association (CHWCA), with oversight of more than $20 million in assets. He serves as a member of the board of the Local Agency Workers' Compensation Excess JPA (LAWCX). He is a member of the California Labor Relations Association and the Sacramento Human Resources Association. He is also President of the Sacramento Housing Authority Repositioning Program, Inc. (SHARP).
Mr. Shields holds a B.S. in Economics from Worcester State College and an MBA from Marymount University. He holds a number of professional memberships which include the National Public Employer Labor Relations Associations and the Society of Human Resources Management (SHRM).
"Investing in communities starts with investing in our employees. We seek the most talented people we can find to be part of our team. We offer opportunities for growth and professional development so that our staff can provide the best service possible to our customers."
---
Tyrone Roderick Williams, Deputy Executive Director - Development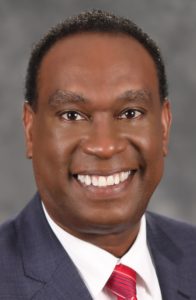 Tyrone Roderick Williams was appointed Deputy Executive Director – Development for the Sacramento Housing and Redevelopment Agency after serving as Director of Development from 2014 to 2020. He provides visionary leadership and directs the program innovation, affordable housing, community development, and project financing activities for the Sacramento Housing and Redevelopment Agency that serves the City and County of Sacramento, the City of Sacramento Housing Authority and the Sacramento County Housing Authority.
Mr. Williams is an urban revitalization trailblazer. His development activities have been at the forefront of neighborhood transformation efforts in Boston, Houston, Atlanta, and Sacramento. His experience includes leading activities in the for-profit, nonprofit, philanthropic and government sectors. He is an industry leader in organizational development, cross sector collaborations, financing and project implementation. He has spent the past 25 years successfully leading multi-million dollar, large-scale holistic, comprehensive revitalization initiatives totaling over $1.5 billion.
He is responsible for funding services and directing federal entitlement programs. He also directs development finance and new initiatives including programs addressing Opportunity Zones, homelessness and public housing redevelopment activities in both the City of Sacramento and Sacramento County.
Mr.Williams also directs fair housing activities and housing policy development and implementation. His department provides financing for the development and preservation of long-term multi-family affordable housing. Since taking the helm of his department, his office has provided over $350 million in multi-family affordable housing financing, including bonds and loans. He also directs first-time homebuyer programs, compliance monitoring of over 1,200 single-family loans and portfolio management of 1,300 loans totaling $321 million.
In addition to his development activities, he is directing the activities of the Sacramento Promise Zone (sacramentopromisezone.org). He coordinates partnerships with over 150 corporate, non-profit, governmental and local organizations to expand services to underserved neighborhoods. The focus areas include education, job training and placement, heath care and nutrition, economic development and sustainable community development. He is successfully leading efforts to attract and leverage additional state and federal dollars to enhance the lives of Sacramento residents. The Promise Zone currently has partnerships with 9 federal agencies. To date the Promise Zone collaboration partners have been awarded over $175 million in state and federal funds.
Mr. Williams believes that opening doors for academic advancement for students is paramount to creating thriving communities and economic success. He is a professional speaker, national conference presenter, and media contributor. He is the author of the book Igniting the Power to Succeed – Practical Performance Principles for Achieving Phenomenal Results.
Mr. Williams is a national cross sector leader. In 2017 he was selected as a Presidio Institute Fellow. The goal of the prestigious leadership program is to acknowledge and expand the capacity of the nation's prominent inspired executives to solve complex societal challenges that impact housing, education, health, workforce development, and the environment.
In 2018, Mr. Williams was elected Chairman of the California Disadvantaged Communities Advisory Group which advises the California Public Utilities Commission and the California Energy Commission on how programs can effectively reach and benefit communities burdened by pollution and socio-economic challenges, including rural and tribal communities. Program areas include renewable energy, energy efficiency, and transportation electrification.
Mr. Williams received his Bachelor of Architecture degree from Prairie View A&M University, a Master of City Planning degree from the Massachusetts Institute of Technology, and a PhD from the School of Hard Knocks.
Christine Weichert, Director - Housing Finance
Christine Weichert was appointed to Director – Housing in January 2021.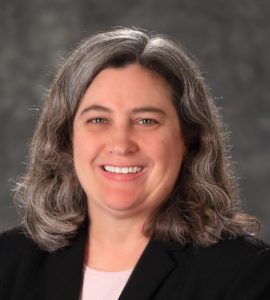 She has been with the Sacramento Housing and Redevelopment Agency for over 25 years. Prior to her current position, she served as Assistant Director of Development Finance and is responsible for multifamily and single family housing finance, City and County Inclusionary Housing Ordinance implementation, affordable housing project financing and implementation, and portfolio management.
Ms. Weichert has served the Agency in previous capacities as Assistant Director of Housing and Community Development, Housing Finance Program Manager, CDBG Program Manager and Senior Redevelopment Planner.
Ms. Weichert holds a Bachelor's degree and a Master's degree in Public Policy.
Ms. Weichert is a speaker and presenter on topics such as Affordable Housing and Redevelopment Finance, Affordable Housing Regulatory Agreements and Property Management, and Financing Public-Private Partnerships.
"Having grown up in Sacramento, I am very familiar with the neighborhoods where SHRA is working to make improvements. It's very gratifying to be a part of these efforts and to see the positive impacts that make my hometown a better place to live, work and play."
---
Susana Jackson, Chief Financial Officer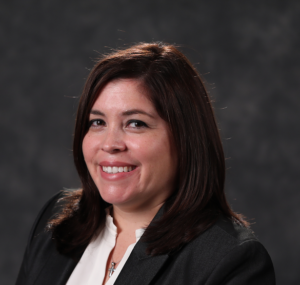 Susana Jackson is the Chief Financial Officer for the Sacramento Housing and Redevelopment Agency. She was appointed to serve in that capacity in June 2019.
As Chief Financial Officer, Ms. Jackson is responsible for overall financial management of SHRA including budget development, overseeing the use of project funds including federal entitlements, state and local grants for the organization, and managing the Agency's audit and issuance of the Comprehensive Annual Finance Report (CAFR).
Prior to her appointment, Ms. Jackson served as the Agency's Finance Manager since beginning her employment in 2017 and provided leadership in the Finance Department during the transition period. She has over 10 years of public sector accounting experience working for the City of Rancho Cordova, State of California Department of Finance, and the Sacramento City Unified School District.
Ms. Jackson holds a B.S. in business with a concentration in accounting. She is a member of the California Society of Municipal Finance Officers (CSMFO) and a member of the Government Finance Officers Association (GFOA). Ms. Jackson's experience and expertise with SHRA qualify her to serve as a speaker and presenter on topics such as the Agency's Comprehensive Annual Finance Report (CAFR) and the organization's budget.
"SHRA brings value to the community by truly changing lives. We assist in providing not only housing to those individuals that need it; we work with residents in multiple ways from job training to providing a path to become self-sufficient. I am so proud to be able to work for an agency that truly impacts people and helps those who are in need."
Brad Nakano, General Counsel
Brad Nakano is General Counsel for the Sacramento Housing and Redevelopment Agency. He began his service with SHRA in November 2019. Mr. Nakano is responsible for developing and overseeing internal and external legal services to the Agency in areas involving public law, community development, housing and related activities. He will also serve as legal counsel on matters that come before the Sacramento Housing and Redevelopment Commission.
Mr. Nakano's past legal experience consists of both private practice and public sector. His practice has focused on representing lenders, institutional investors and developers in all types of real estate transactions such as real estate loan origination (construction loans, take-out loans, permanent loans), asset-based financing, inter-creditor agreements, leasing and subleasing transactions, real estate acquisitions and dispositions, corporate and limited liability formation (including private fund investments), and governance. Mr. Nakano also has significant public sector experience in the areas of public contracting, public records act laws and open meetings laws.
Mr. Nakano holds a B.S. from UCLA and J.D. from the University of San Diego School of Law. He was admitted to the State Bar of California, Member of the Bar of the Supreme Court of the United States.
Mr. Nakano is a qualified speaker and presenter on the topics of real estate finance, public housing authorities, and low income housing.
Sarah O'Daniel, Deputy Executive Director - Housing Choice Voucher and Homeless Innovations
Sarah O'Daniel joined the Sacramento Housing and Redevelopment Agency in 1995 and currently serves as Deputy Executive Director – Housing Choice Voucher and Homeless Innovation. She is responsible for oversight of all activities related to Homeless Shelters and Services and continues to manage administration of the Housing Choice Voucher program.
Her previous role at the Agency as Assistant Director saw her managing the Housing Choice Voucher (HCV) program, Continuum of Care programs and Intake for Public Housing.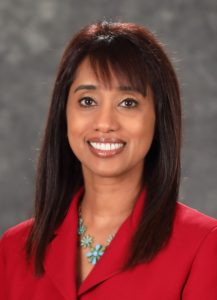 Sarah holds a dual Bachelor of Arts degree in International Business and German and a Master of Arts degree in International Business and a Master of Arts degree in German.
She has been working in the field of assisting low-income families for over 20 years. She has worked on numerous commercial, residential and mixed use projects including the redevelopment of the former Mather, McClellan and Army Depot military bases, and numerous projects in Oak Park, Franklin Boulevard, North Sacramento, Del Paso Heights, Florin Road, Stockton Boulevard and other areas in the City and County of Sacramento. She also managed numerous federal programs including the Community Block Grant and Shelter Plus Care programs.
Sarah currently serves on the Board of Directors of the National Association of Housing and Redevelopment Officials (NAHRO) Norcal/Nevada chapter and is on the Sacramento Continuum of Care Advisory Board.
"Having grown up in India, I am very well aware of the needs of the disadvantaged.  Hearing the individual stories of our clients in Sacramento is heartbreaking and I am glad to be able to make a difference in their lives."
---
Angela Jones, Public Information Officer
Angela Jones has served as the Public Information Officer for the Sacramento Housing and Redevelopment Agency since 2003.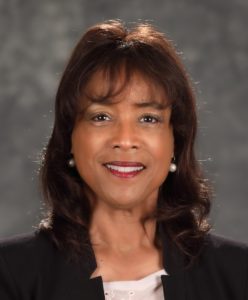 She is responsible for cross-Agency planning and implementation of internal and external communication strategies, media and public relations, marketing and brand identity, and social media information management. She also serves as the Agency's Ombudsman.
Ms. Jones holds an MBA from the University of Phoenix and a B.A. in Communications Studies-Broadcast News, California State University Sacramento.
Ms. Jones is a speaker and presenter the topics of media and public relations strategies, and crisis communications. She is a Model-Netics Associate of the Main Event Management Institute which applies concepts for improving productivity through more efficient and effective management. Ms. Jones is an award-winning journalist recognized by the National Radio and Television News Directors Association.
"SHRA is the thread woven among communities where quality of life needs are out of balance. We help strengthen those neighborhoods so that all Sacramento residents feel they are part of a whole community of great places to live, work and play."
---
---