SHRA's leadership staff includes the Executive Director's Cabinet which is comprised of the Director of Administration, Director of Finance, Director of Development, General Counsel, and Public Information Officer.
In addition to the members of the Executive Director's Cabinet, SHRA's leadership staff is comprised of Managers with expertise in community redevelopment, strategic planning and development, affordable housing finance, public housing asset management, housing development and public infrastructure construction, community revitalization, media relations, branding, and marketing.
---
La Shelle Dozier, Executive Director
La Shelle Dozier is Executive Director of the Sacramento Housing and Redevelopment Agency, serving in this capacity since 2009 after holding the interim position during the previous year.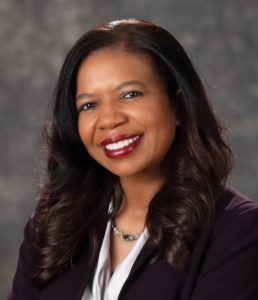 As Executive Director, Ms. Dozier oversees community development and revitalization strategies in the City and County of Sacramento, as well as the provision of housing for low income residents using a wide variety of programs and financing mechanisms. She is responsible for the Agency's function as the Housing Authority for the City and County of Sacramento which administers federally funded rent assistance programs to provide safe, decent housing that serves more than 14,000 low income families. Ms. Dozier is responsible for administering the Agency's $192.7 million budget for 2019 with a workforce of 232 employees.
Ms. Dozier leads SHRA as the largest public funder and provider of affordable housing in Sacramento, assisting with $38.3 million in financing, including bonds and loans in 2016 to help build or improve multifamily communities for low income residents, to help families purchase an affordable home, and to rehabilitate or build affordable single/multifamily housing. The Agency manages a $329 million affordable housing portfolio and over the past 20 years has assisted in the production of more than 22,000 units of affordable housing through the application of various financing tools.
Ms. Dozier previously served as the Director of the Sacramento Housing Authority. She was responsible for leadership oversight of the Housing Choice Voucher Program (HCV/formerly Section 8), and the conventional public housing program. These programs provide rent assistance for more than 50,000 low income people, including elderly and disabled residents in the City and County of Sacramento. She was also responsible for monitoring and addressing the continued changes in major national policy that housing authorities across the country are facing, including significant reductions in structural and operational funds.
Ms. Dozier is Executive Board Member of the Statewide CAHA Board. She is also a Board Member of the Northern California Association of Housing Authorities (Northern CAHA), Council of Large Public Housing Authorities (CLPHA), Sacramento Employment & Training Agency Community Advisory Board (SETA CAB), Downtown Sacramento Partnership (DSP), and the San Francisco Federal Reserve Bank Community Action Council. Ms. Dozier is a recipient of the Women of Excellence award from the National Coalition of 100 Black Women. She has also been featured twice in Comstock's magazine, in 2019 for her efforts to increase affordable housing, and in 2016 for the magazine's Women in Leadership in the Capitol Region.
Under Ms. Dozier's leadership, SHRA is a two-time recipient of the Sacramento Workplace Excellence Leader Award from the Sacramento Area Human Resources Association.
"It's extremely rewarding to see the direct impact and value of our work. I'm reminded of an elderly woman who was homeless and practically lived on a bench outside the library where I passed by several times a week. We reached out to her and were able to get her into a comfortable apartment with rent that she could afford and resources that could help her on the path to stability."
---
James Shields, Director of Administration
James Shields joined SHRA in 2002 and serves as the Director of Administration.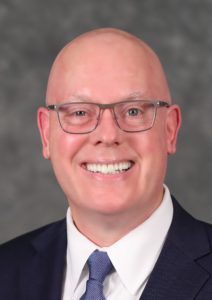 His areas of responsibility include executive leadership as well as direct oversight of all agency management support functions for approximately 230 employees. He manages staff responsible for Human Resources, Information and Management Technology Services, Real Estate, Construction Services, Procurement, and Agency Clerk functions. He previously held the position of Director of Human Resources.
Mr. Shields is President of California Housing Authority Workers Compensation Association (CHWCA), with oversight of more than $20 million in assets. He serves as a member of the board of the Local Agency Workers' Compensation Excess JPA (LAWCX). He is a member of the California Labor Relations Association and the Sacramento Human Resources Association. He is also President of the Sacramento Housing Authority Repositioning Program, Inc. (SHARP).
Mr. Shields holds a B.S. in Economics from Worcester State College and an MBA from Marymount University. He holds a number of professional memberships which include the National Public Employer Labor Relations Associations and the Society of Human Resources Management (SHRM).
"Investing in communities starts with investing in our employees. We seek the most talented people we can find to be part of our team. We offer opportunities for growth and professional development so that our staff can provide the best service possible to our customers."
---
David Levin, General Counsel
As General Counsel, Mr. Levin is responsible for developing and overseeing internal and external legal services to the Agency in areas involving public law, community development, housing and related activities. He also serves as legal counsel on matters that come before the Sacramento Housing and Redevelopment Commission.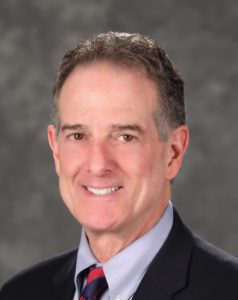 Prior to his appointment, Mr. Levin served as SHRA's Agency Counsel since 1998. In that capacity he was responsible for advising Agency staff, the City and County Housing Authority, and several non-profit public benefit corporations administered by SHRA on housing and program activities, and numerous federal and local funding programs.
Mr. Levin was instrumental in providing legal representation for the Agency in negotiating and documenting significant real estate redevelopment projects in the Downtown, Old Sacramento, McClellan and Mather Air Force Bases, and the Del Paso Nuevo master planned community. Major accomplishments prior to the elimination of redevelopment include, among other projects, the Citizen Hotel and the 800 J Street Lofts in Downtown, the Orleans and the Ebner/Empire Hotel in Old Sacramento, and the Greater Sacramento Urban League Headquarters and Training Facility in Del Paso Heights. Other accomplishments involved development and financing of numerous single and multifamily housing projects.
---
Tyrone Roderick Williams, Director of Development
Tyrone Roderick Williams was appointed Director of Development in 2014.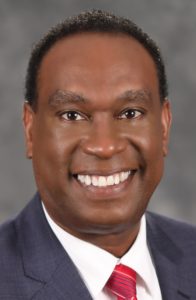 His areas of responsibility include identifying real estate development opportunities that will increase the number of high quality affordable housing units and the preservation/rehab of the agency's existing housing stock. He is also responsible for Federal programs, development finance and new initiatives including the Choice Neighborhood development projects.
Prior to joining SHRA, he directed large-scale, multi-million dollar, neighborhood transformation efforts in Boston, Houston and Atlanta. He is an industry leader in structuring and implementing high profile public/private partnerships that have transformed communities and served as models for responsible urban development.
He is a professional speaker, national conference presenter, and media contributor on matters related to affordable housing, urban development and neighborhood revitalization. He is also the author of the book,  Igniting the Power to Succeed – Practical Performance Principles for Achieving Phenomenal Results.
Mr. Williams received his Bachelor of Architecture degree from Prairie View A&M University and a Master of City Planning degree from the Masachusetts Institute of Technology.
---
Christine Weichert, Assistant Director Development Finance
Christine Weichert has been with the Sacramento Housing and Redevelopment Agency for over 25 years.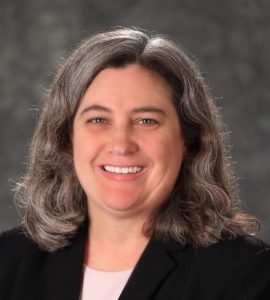 She currently serves as Assistant Director of Development Finance and is responsible for multifamily and single family housing finance, City and County Inclusionary Housing Ordinance implementation, affordable housing project financing and implementation, and portfolio management.
Ms. Weichert has served the Agency in previous capacities as Assistant Director of Housing and Community Development, Housing Finance Program Manager, CDBG Program Manager and Senior Redevelopment Planner.
Ms. Weichert holds a Bachelor's degree and a Master's degree in Public Policy.
Ms. Weichert is a speaker and presenter on topics such as Affordable Housing and Redevelopment Finance, Affordable Housing Regulatory Agreements and Property Management, and Financing Public-Private Partnerships.
"Having grown up in Sacramento, I am very familiar with the neighborhoods where SHRA is working to make improvements. It's very gratifying to be a part of these efforts and to see the positive impacts that make my hometown a better place to live, work and play."
---
La Tanna Jones, Assistant Director Public Housing
LaTanna Jones comes to SHRA with over 18 years of experience working in Public Housing Authorities and over 24 years of experience working in various capacities of Real Estate finance and development.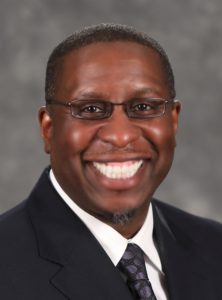 LaTanna worked for the Oakland Housing Authority for two years and then for the Richmond Housing Authority for more than 16 years as a Development Project Manager/Director of Development.   In this role he completed major development projects in both the U.S. Department of Housing and Urban Development (HUD) Rental Assistance Demonstration (RAD) and HOPE VI Development programs and worked extensively within the Public Housing, Eligibility, Housing Choice Voucher and Resident Services divisions to integrate all major public housing program objectives into the agency's development initiatives.
Throughout his work career, Mr. Jones has garnered extensive knowledge and experience in property management, real estate acquisition, real estate finance, workforce development, community services, procurement, relocation, construction and HUD financing and development programs.  To date, he has successfully helped developed over 1,000 units of affordable and market rate ownership and rental housing. His goal is to share his extensive experience with the other dynamic professionals at SHRA to make a powerful impact in the Sacramento community.
Mr. Jones received his Bachelor's degree from the University of California Berkeley. He attended San Jose State University to work on his Master's degree in Planning.
---
Sarah O'Daniel, Assistant Director Housing Choice Voucher Program
Sarah O'Daniel joined the Sacramento Housing and Redevelopment Agency in 1995 and currently serves as the Assistant Director of the Housing Authority managing the Housing Choice Voucher (HCV) program, Continuum of Care programs and Intake for Public Housing.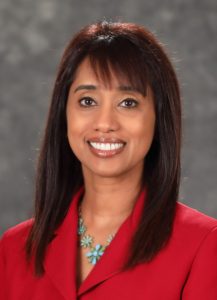 Sarah holds a dual Bachelor of Arts degree in International Business and German and a Master of Arts degree in International Business and a Master of Arts degree in German.
She has been working in the field of assisting low-income families for over 20 years. She has worked on numerous commercial, residential and mixed use projects including the redevelopment of the former Mather, McClellan and Army Depot military bases, and numerous projects in Oak Park, Franklin Boulevard, North Sacramento, Del Paso Heights, Florin Road, Stockton Boulevard and other areas in the City and County of Sacramento. She also managed numerous federal programs including the Community Block Grant and Shelter Plus Care programs and currently leads the HCV team provide assistance to low-income families through the voucher program.
The Housing Choice Voucher program serves over 11,000 families in the City and County of Sacramento and allows families to afford decent, safe and sanitary housing with the goal of assisting them reach self sufficiency in the future.
Sarah currently serves on the Board of Directors of the National Association of Housing and Redevelopment Officials (NAHRO) Norcal/Nevada chapter and is on the Sacramento Continuum of Care Advisory Board.
"Having grown up in India, I am very well aware of the needs of the disadvantaged.  Hearing the individual stories of our clients in Sacramento is heartbreaking and I am glad to be able to make a difference in their lives."
---
Angela Jones, Public Information Officer
Angela Jones has served as the Public Information Officer for the Sacramento Housing and Redevelopment Agency since 2003.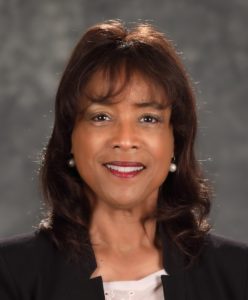 She is responsible for cross-Agency planning and implementation of internal and external communication strategies, media and public relations, marketing and brand identity, and social media information management. She also serves as the Agency's Ombudsman.
Ms. Jones holds an MBA from the University of Phoenix and a B.A. in Communications Studies-Broadcast News, California State University Sacramento.
Ms. Jones is a speaker and presenter the topics of media and public relations strategies, and crisis communications.
"SHRA is the thread woven among communities where quality of life needs are out of balance. We help strengthen those neighborhoods so that all Sacramento residents feel they are part of a whole community of great places to live, work and play."
---
---