Public Housing Program Participant Resources
The Public Housing program, which is funded through grants from the federal United States Department of Housing and Urban Development (HUD), was established to provide decent, affordable and safe rental housing for eligible low-income families, the elderly, and persons with disabilities. Nationwide there are 1.2 million households living in public housing units, managed by 3,300 housing agencies. As one of the housing agencies, the Sacramento Housing and Redevelopment Agency (SHRA) receives technical and professional guidance from HUD, as well as annual federal aid, to manage the Public Housing program for the City and County of Sacramento. Nearly 3000 households are provided affordable housing through this program. The Public Housing Agency (PHA) Five Year Plan for the City and County of Sacramento and other related documents related to the administration of the public housing program are available here.
---
Important Covid-19 Information
Please view this flyer for information intended for residents of SHRA Public Housing.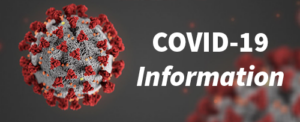 ---
Sacramento Resident Advisory Board (SRAB or RAB) Information
The Sacramento Resident Advisory Board (RAB) serves as a liaison between public housing resident and SHRA. For more information about the RAB, view the information linked below.
---
Learn More about the RAB
The Sacramento Resident Advisory Board (SRAB or RAB) is a federally mandated not-for-profit organization formed to work with the Sacramento Housing and Redevelopment Agency (SHRA). The SRAB represents and is a liaison between the public housing residents and SHRA. Our goal is to ensure ongoing participation in the planning and implementation of programs affecting them. We serve as an advisory board to the Sacramento Housing and Redevelopment Commission, SHRA, and the Housing Authority of the City and County of Sacramento in all areas of housing operations, including but not limited to occupancy, general management, maintenance, security, resident training, resident employment, social services and modernization priorities.
The RAB publishes a bi-monthly newsletter titled 'Tenant Focus' and sends it to all SHRA managed tenants. The Tenant Focus contains articles on current events that may affect tenants or off them a benefit. It usually contains some information from SHRA to be shared with their tenants. SRAB supports the resident committees for all SHRA communities. They also provide a few computer labs for continuing education and a media lab at the Comstock where they produce training videos—watch for these soon on their website. SacRAB teams up with other non-profits and agencies to bring information and services to SHRA tenants. More information can be found on the SRAB web site linked here.
SRAB Scholarship
SRAB believes that a trained and educated workforce will change lives and ultimately strengthen the community. Students can apply from January 2nd to March 1st each year. The awards are given in the latter part of March. Those attending Sac City College should apply online at the Sac City College website linked here.  Other students should apply using the form linked here. If you are not a Sac City student submit your completed application by March 1st to:
SRAB
Attn: Scholarship Committee
1725 K Street #101
Sacramento, CA 95811
Get involved with the RAB!
Do you want to get involved in making decisions regarding your housing in SHRA?
Get involved with the RAB. Meet the people who represent you before SHRA and the housing commission of Sacramento. Bring your ideas and suggestions.
Who makes up the SRAB?
The RAB is a group of people who have been elected by their peers to represent them before SHRA. The Executive committee members are leaders from their respective communities.
Executive Committee:
The following were elected to a three-year term beginning April 2023:
Barbara Stanton, President
Anthony Mann, Vice President
Dolores Flores-Dixon, 2nd Vice President
Gale Morgan, Treasurer
Kathy Smith, Secretary
Mailing address:
Resident Advisory Board
1725 K Street, #101
Sacramento, CA 95811
(Mr. Morgan also sits on the SHRA Commission as the County Housing Authority Commissioner.)
---
Frequently Asked Questions (FAQs)
Listed below are FAQs related to the Public Housing Program for current Public Housing program participants only. For more information regarding the Housing Choice Voucher Program click here. If you are need information about applying for assistance, click here.
---
How to contact SHRA Staff
Each site office is open Monday through Thursday from 8:00 AM to 5:00 PM and on Fridays from 8:00 AM to 12:00 PM, except during  holidays and scheduled SHRA closures. The site office is the managing office for either a single large site, or a cluster of smaller sites that are referred to as Asset Management Projects (AMPs.) Upon first moving into Public Housing, this will be the site where you will sign your initial lease agreement and where you may report issues or concerns related to your residence or community, submit maintenance work orders, report changes to your household and income, and meet with staff for required appointments. If you transfer from your original site, you will be required to sign a new lease at your new site office.
The address and main contact number for each AMP is listed below:
| AMP | Street Address | Phone Number |
| --- | --- | --- |
| Alder Grove | 816 Revere Street Sacramento, CA 95818 | (916) 449-6290 |
| Marina Vista | 240 Seavey Circle Sacramento, CA 95818 | (916) 449-6381 |
| Central City | 1725 K Street Sacramento, CA 95814 | (916) 449-6300 |
| Meadow Commons | 1 Clauss Ct. #5B Sacramento, CA 95820 | (916) 449-6304 |
| Oak Park | 2910 35th Street #8 Sacramento, CA 95817 | (916) 449-6394 |
| The Mill | 480 Redwood Ave #B2 Sacramento, CA 95815 | (916) 449-6307 |
| Rio Garden | 3241 Alta Arden #600 Sacramento, CA 95825 | (916) 449-6326 |
| Sun River | 6260 Mariposa Ave. Citrus Heights, CA 95610 | (916) 449-6310 |
| Pointe Lagoon | 5259 Young Street Sacramento, CA 95824 | (916) 449-6391 |
| SHARP | 1725 K Street Sacramento, CA 95814 | (916) 449-6360 |
| River Walk | 600 I Street #120 Sacramento, CA 95814 | (916) 449-6395 |
Questions about rent and income
When is my rent due?
Rent is due no later than the 5th of each month, and is payable at a resident's site office location. A payment may be made in person to the office staff, or submitted in the 24 hour drop box. Rent payments not submitted by 5 PM on the 5th are subject to a late fee. Currently, the preferred methods of payment are personal checks, money orders, or cashier's checks.

How is my rent determined?
Program eligibility is evaluated on an annual basis as a minimum through a process known as 'annual recertification.' During this evaluation period, a household is interviewed to determine if there have been changes in income or household composition. A projection of annual income is then calculated based upon the information provided by the household, additionally accounting for HUD-required deductions and allowances. Based upon that calculation, families are provided with two options of rent calculation methodology:
1. Income-based rent calculation. This applies to 99% of assisted families. A family will pay 30% of their adjusted, monthly income as rent.
2. Flat Rent. Public Housing does not current have an income limit established for participants of the Public Housing program. Flat Rent is based on 80% of the Fair Market Rents (FMRs) for the County of Sacramento that are calculated by HUD on annual basis based on the number of bedrooms in the unit.
A Rent Election Notice is provided to each family after their recertification is completed. This form will show the family's projected rent from both methodologies and the family is asked to choose which method and rent they prefer from the two choices.
What if my household experiences a change in income or size, can my rent change?
Yes. The Housing Authority requires that households must report in writing all changes to a household's income and composition within 30 days of the change. The Housing Authority will conduct what it calls an 'interim recertification.' This interim recertification is designed to address specific changes that a household may experience prior to their annual recertification. If your household composition has changed where a new person or persons are added to the household, your household income will be re-assessed for any changes which may effect the rent payment amount.
If I report an increase in my household income, when will my rent increase?
Should your rent increase as a result of a reported increase in income, you will be a given a minimum of 30 days prior to the change taking effect. Changes of income will always take effect at the beginning of a month. For example, if the household reports on January 15th that the household's income has increased, the earliest effective date of the increased rent would be March 1st. Please note that failure to report changes of income within 30 days may result in consequences including, but not limited to, retroactively charged rent or eviction. Retroactive rent charges are not subject to the 30 day advance notice requirement. The Site Office will evaluate the increase in your household's income and determine whether or not a rent increase should be processed.
Lease Compliance Questions
Am I allowed to have guests visit me at my Public Housing unit?
You are permitted to have guests visit you at your Public Housing unit. You are responsible for the conduct of your guests while they are in your unit or are on the property, and should make sure that they honor the rules stated in your lease agreement. According to the residential lease, you may not allow a visitor spend the night for more than 30 cumulative days in a 12 month period. If your visitor is determined to have spent more than 14 consecutive days, or more than 15 cumulative days in a month, and you have not received written approval your visitor will be considered to be living in the unit as an unauthorized occupant. Unauthorized occupancy is a violation of the lease which carries consequences that may include, but are not limited, eviction and the repayment of retroactive rent.
What do I do if a member of my household is arrested?
The site office staff should be notified as soon as possible. The site manager will need to obtain information regarding the event. Arrests, criminal activity, and convictions are evaluated on a case by case basis and mitigating circumstances are always considered prior to any adverse action being taken. If a member of the household is convicted of a crime that is related to drug activity and/or a violent crime, the household may be subject to consequences leading up to, and including, eviction from the assisted unit.
If I want to have a pet live with me, what do I need to do?
When you sign your lease agreement, you will be required to sign a Pet Addendum—even if you don't own a pet. The pet addendum provides information in regards to:
• Types of pets that are permissible
• Quantity of pets allowed (2 maximum)
• Pet deposit amounts ($250.00 per pet)
• Registration and License requirements
Once you have provided the required documentation for your pet(s) and paid the applicable deposits, you will be required to complete a Pet Agreement form.
If you are in need of a companion/support animal, or a service animal, please contact your site office and initiate the reasonable accommodation process for approval of those animals.
Where am I allowed to smoke in Public Housing?
Smoking is prohibited in all units and commons areas in Public Housing, and is permissible only in designated smoking areas. Smoking is prohibited within 20 feet of any open door or window, even if you are outside of the unit.
What is the cannabis (marijuana policy) in Public Housing?
Public Housing is federally funded, and cannabis is a controlled, illegal substance according to Federal Law. Use of cannabis, medically prescribed or otherwise, is strictly prohibited on Public Housing property, including inside of your Public Housing unit.
Housing Maintenance Questions
How do I put in a maintenance work order?
You may contact your site office and speak to any SHRA employee to place a work order. You may also stop by the site office and place the work order in person during normal business hours. You are also welcome to submit your requests in writing, or by mail. You should provide the following information to the office when you report a work order:
• Your name, address and phone number
• A detailed description of the issue or problem in your unit
• Whether or not maintenance can enter your unit without you being present
• If you have any pets
• If you have any pest control related concerns in your unit
How long will it take to have my work order resolved?
Work orders are processed in the order that they are received, but they are also evaluated based on their potential safety impact. For issues that may threaten the safety or security of our residents, those work orders are given top priority and will be resolved within 24 hours, or shorter, of the request date. These are classified as Emergency work orders and can include things such as:
• Failed, failing, or malfunctioning smoke detectors.
• Lack of running water
• Broken exterior doors that prevent the unit from being secured.
• Gas leaks
What do I do if I'm locked out of my unit?
During business hours, contact your site office. A work order will be entered, and maintenance will arrive to let you into your unit. If you are locked out of your units after business hours, you will need to contact a locksmith to gain access to your unit. You will need to contact the office on the next business day to have your unit fitted with a new standard lock.
After Hour Issues and Concerns
The Housing Authority provides its resident with an after hour telephone number which may be called after the site offices have closed for the day, and on the weekends. That number is (916) 449-1288 and it is connected to a call center that will contact the appropriate management staff in the event of an after hour issue or concern, such as an emergency maintenance issue or if there is a notable event happening on the property (a fire, police presence, etc.).  In the event of a police, fire, or medical emergency, residents should call 911 first to report the emergency.
Reasonable Accommodation Questions
What is a Reasonable Accommodation?
Based on Section 504 of the Rehabilitation Act, a reasonable accommodation is a change, exception or adjustment to a rule, policy practice or service that may be necessary for the person with a disability to have an equal opportunity to any program or service receiving federal funds (including the Housing Authority programs).
In addition, the Americans with Disabilities Act (ADA) and the Fair Housing Act prohibit discrimination in housing related activities based on disability.
What is the definition of a Person with a Disability?
A person with a disability is any person who:
Has a physical or mental impairment that substantially limits one or more of the major life activities of an individual; or
Has a record of having such impairment; or
Is regarded as having such impairment​
What is the Housing Authority Staff Role and Responsibility?
Housing Authority employees are responsible for ensuring that the Agency does not discriminate against a person with a disability by refusing to make a reasonable accommodation that may be necessary to allow that person equal access under any of the programs administered by the Housing Authority.
Requesting Reasonable Accommodation
A reasonable accommodation request(s) may be made by or on behalf of a person with a disability to any Housing Authority staff. If a participant or applicant indicates that an exception, change, or adjustment to a rule, policy, practice or service is needed because of a disability, the Housing Authority staff must treat that information as a request for a reasonable accommodation even if no formal written request is made.
Verbal requests are the most common types of requests.  In cases such as these, the participant is provided a Reasonable Accommodation form.
Be advised that if the participant or applicant does not complete the "Official RA form," it does not negate or cancel out the fact that a reasonable accommodation request was made.
For more information about the reasonable accommodation process please click here.
For more information, please contact:
MaryLiz Paulson, 504 Coordinator
630 I Street
Sacramento, CA 95814
916.449.6346​
SHRA's reasonable accommodation policy can be found here.
To access HUD's Section 504, Fair Housing, and ADA notices, regulations and supportive documents​ click here​.
---